I wanted to give Megan a BIG THANK YOU for her Special request and purchase.
Megan had seen one of my wrought Iron crabs that I have painted the EOD badge on in my etsy shop and asked if I could do one with a Gold EOD Master Badge.
Of course, I said! teehee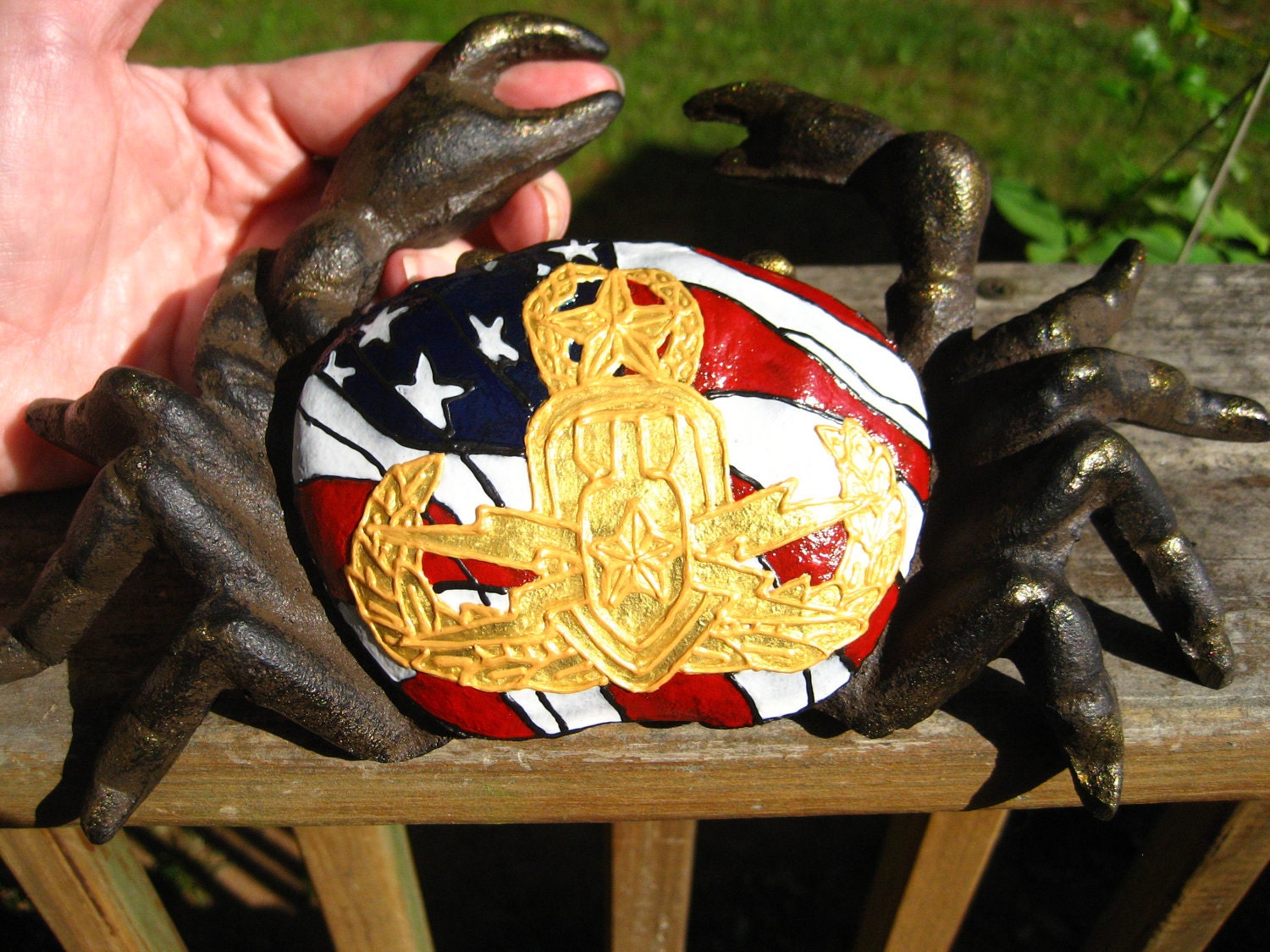 Thanks Megan. I hope your hubby likes it!